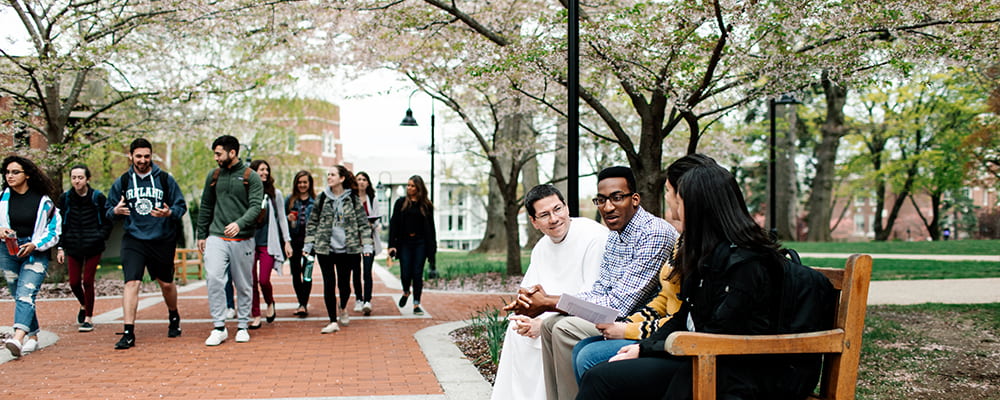 Graduate Theology
The Graduate Theology Program is a singular offering at a singular institution — the country's only college founded, sponsored, and staffed by Dominican Friars. In the Dominican tradition, our faculty are working scholars who "share the fruits of their contemplation" with students. Our faculty is ecclesially minded, and teaches a theology that is deeply rooted in the Roman Catholic tradition, grounded in the concrete life of the Church and in accord with the Church's magisterium.
Who is Our Typical Student?
Our program attracts a variety of students, including traditional-minded graduate students who have attended a Roman Catholic undergraduate institution, educators or lay ministers working in the Roman Catholic Church, and employees of local dioceses and Catholic high schools. The program also serves Dominican sisters from traditional communities. Additionally, we encourage applications from students with diverse and non-traditional backgrounds who have discovered a desire to study theology.
Be a Part of Our Community
We take great pride in the Providence College tradition of a community that feels like family. There is a great sense of camaraderie among the faculty and students in PC's graduate and undergraduate theology programs. As teachers and as students, we come together through scholarship and prayer, but we also come together as friends — on campus and off.
Learn from Our Distinguished Faculty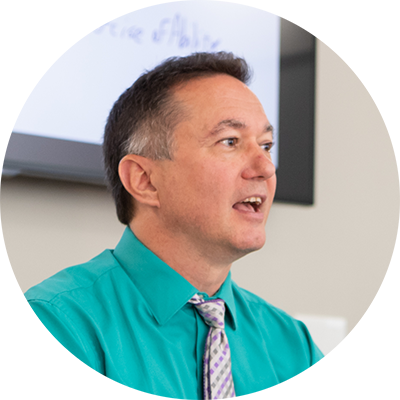 Robert Barry, Ph.D.
Dr. Barry earned his doctorate from Boston College. In his impressive academic career, he has advanced Theological conversation through insightful presentations. Dr. Barry's expertise is in Moral Theology and Historical Theology, with a specialization on St. Thomas Aquinas' reflections on evil and hope.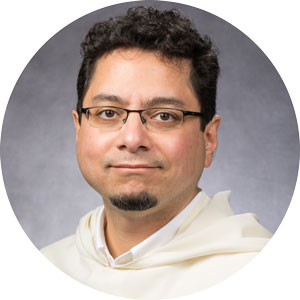 Rev. Bruno Shah, O.P.
Fr. Shah earned his doctorate from the University of Notre Dame. He specializes in Systemic Theology by exploring the foundational claims of the Catholic Church and how they influence society. In addition to his academic successes, Fr. Shah also remains pastorally active.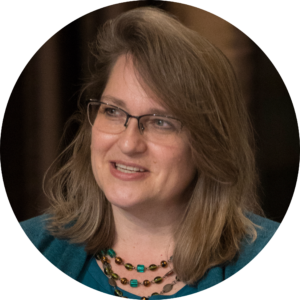 Sandra Keating, Ph.D.
Dr. Keating earned her doctorate from the Catholic University of America. She has had a prolific career in publications and presentations on a wide array of Theological topics. Her area of expertise is in Christian-Muslim relations, and she has contributed greatly to contemporary scholarship in the field.
"The classes enhanced my knowledge and helped me greatly in homily preparation. They motivate and inspire me to continue to learn more about our faith."

Rev. Jorge Rocha '05G
"What I appreciate most about the program was the opportunity to explore the wonder and mystery of man's relationship with God from ancient times to today."

Vicki-Ann Downing '21G, editor, Providence College Magazine
"The PC community has been nothing to me if not welcoming and caring."

Tim McGinn, '21G, Director of Religious Education at St. Augustine Parish
In the News
Dr. Arthur Urbano speaks on Pope Emeritus Benedict and Judaism
Dr. Arthur Urbano offered thoughtful commentary on the late Pope Emeritus Benedict's relationship with Judaism in a recent article published in The Catholic Spirit. Dr. Urbano, who chairs the Jewish-Catholic Theological Exchange Committee at Providence College explains that there is a complicated history between Pope Emeritus and the Jewish community. After allowing use of the 1962 Roman Missal, and composing a subsequent prayer, "many on both sides of the dialogue" still found it "did not reflect the new state of Jewish-Catholic relations," says Dr. Urbano.
Dr. James Keating discusses Pope Emeritus Benedict on ABC 6
Dr. James Keating met with ABC 6 to discuss the implications of former Pope Emeritus Benedict's unique position as the first pope to resign in over 600 years on Vatican funerary procedure. He explains that when Pope Emeritus passes, the services will be conducted as they would have if he were still the acting pope. As the last living tie to the Second Vatican Council, Dr. Keating honors Pope Emeritus, calling him "one of the most influential Catholic thinkers of the last 50 years." Providence College prays for the repose of the soul of Pope Emeritus Benedict.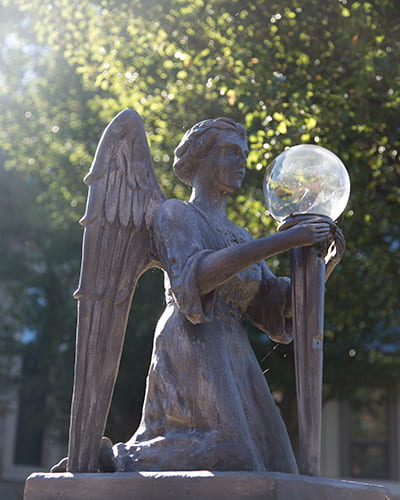 Dr. Holly Taylor Coolman on Religious Community
Dr. Holly Taylor Coolman responded to a Pew Research Center survey about religion during the pandemic in an article entitled "Survey shows stronger personal religious faith during pandemic" in the Rhode Island Catholic newspaper. Dr. Coolman discussed the importance of being part of a community during the pandemic: "Catholics have in their tradition, an especially strong ecclesial sense that all of this has to do with our connections to one another and living with one another."
Loading…
ADMISSION REQUIREMENTS