Beyond the Classroom
On November 10th, the Department of Theology and the Center for Catholic & Dominican Studies hosted a lecture as part of the series, "Theological Exchange Between Catholics and Jews," titled "My Children Have Vanquished Me! Decision-Making in Judaism" featuring Rabbi Wayne M. Franklin, Senior Rabbi from the Temple Emanu-El in Providence. See streaming video of Rabbi Franklin's talk below: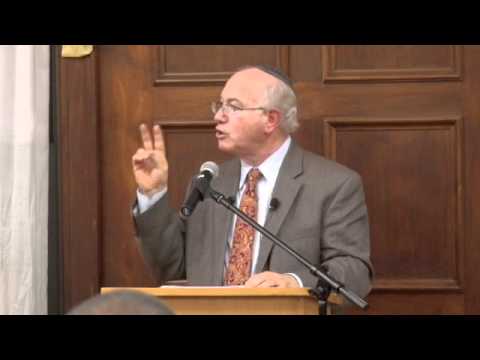 On November 16th,"Diversity, Dialogue, Self and Other Reflections on Fostering Dialogue and Understanding in the Midst of Conflict": Dr. Anthony Cernera, president of the International Federation of Catholic Universities, former president of Sacred Heart University, noted author, and founder of the Center for Christian-Jewish Understanding will delivered a keynote address followed by breakout discussions. While the specific example of his talk will be Christian-Jewish dialogue, Dr. Cernera  posed broader questions and principles connected to issues of identity, diversity, cultural pluralism and peace.
Also on Wednesday, November 16th, Fr. Gabriel Pivarnik, Assistant Professor in the Theology Department and Director of the Center for Catholic and Dominican Studies presented "Welcoming the New Translation of Roman Missal: What's About to Happen to Our Mass?"