PC in Rome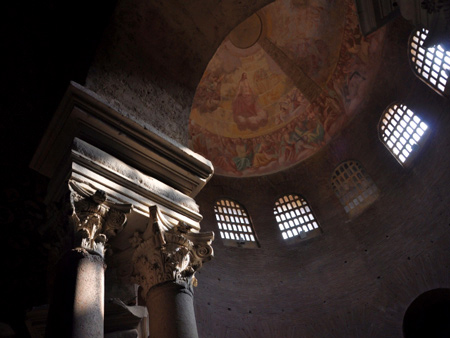 PC students have the opportunity to study at the Theology Department's program in Rome program for a semester-length international experience.
Students attend classes at the beautiful Villa Ferretti, and visit significant sites in and near the Eternal City, including the Vatican Museums, St. Peter's Basilica, and the Catacombs of San Callisto. Classes are taught by local faculty, as well as an on-site Providence College Faculty Resident Director.
For more information, visit the College's PC in Rome website.